This page: TOP page > Case studies

This page introduces the cases of clients that consented to publication. We offer follow-up services both to these companies and all other clients after the introduction of products, so as not to face situations in which the sale of a product that has been introduced does not increase.


Company A contacted ORTIC when it was considering an expansion of its original products, and was seeking products that had already been proven to be salable and distributable through analytical results.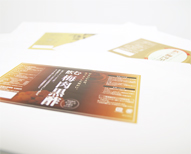 First of all, we made a presentation of our products. At that presentation, we submitted analytical data regarding amino acid amounts and so on. It turned out that one of ORTIC's OEM products matched the needs of a product that had reliable analytical results. Accordingly, the adoption of the product was determined.

Next, we selected the form of tablets, and a bag or bottle for packaging. At that time, ORTIC suggested a form and package that past ORTIC data indicated was popular, and we decided together to create exclusive packaging for Company A.

After listening to Company A's thoughts and policy regarding products, we tentatively designed several exclusive packages. Then the design that best matched the image of Company A's staff was adopted.


From past experience, we knew that products do not become popular on their own. We conducted marketing and made proposals such as sales-promotion leaflets, samples and point-of-purchase advertisements based on our sales channel.

In addition, we held workshops so that sales staff could acquire fundamental knowledge of products. Both sales staff and Company A's customers improved their knowledge of the products, which contributed to sales promotion.

We also established a backup system to allow our company to reply to inquiries and questions from customers, achieving an environment in which Company A and its customers are able to do business without anxiety.


Company B was seeking products to sell at its salon. That company happened to see our products in a magazine, and inquired about the manufacture of OEM products.

With the purpose of conveying the excellence of our products, we provided staff and employees with samples. We also submitted written proposals regarding products while the client was trying our products.

The salon staff actually used our products, after which the products were formally adopted.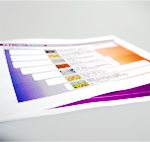 There are few sales-promotion methods more effective than the voices of customers that have actually used products, but it is necessary to carefully explain products to general customers. For this reason, we hold workshops about products for salon employees. We pick up expected inquiries from general customers, conduct orientation in a Q&A form, and produce an original leaflet of sales lines that can be used on the spot. Through sales promotion, we succeeded in providing each employee with common knowledge of products.

In addition, we conducted marketing and proposals for sales promotion items that would most match Company B using items ORTIC has used in the past. ORTIC produced leaflets and fliers about products.

Every time a general customer asks us a new question, we update the Q&A. Since we have content reflecting the raw voices of customers, we have succeeded in developing an environment in which you can sell products without anxiety.



Company C had already sold ORTIC products through its business group. The staff in charge of product development came to know that their sales performance was excellent, and thought of making a direct deal with Company C.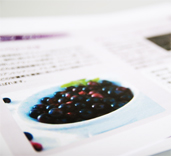 We first presented our products and submitted analytical data regarding product amino acid content and so on. In addition, we gave detailed explanations of group stores that sell our products and ORTIC's efforts towards sales promotion and sales performance. The staff of Company C then contacted us to start our partnership. We suggested that OEM products be sold as Company C's private brand products. We finally decided to produce original products with unique specifications, packages and contents.


We conducted marketing for sales promotion to efficiently increase over-the-counter sales. We proposed designs for sales-promotion leaflets, samples, point-of-purchase advertisements and so on, and coordinated all items related to sales promotion. In addition, we produced a sales-promotion manual to improve the sales knowhow of employees. We succeeded in unifying employees' knowledge of products by distributing the manual to all stores.

In addition, because we established a support system in which ORTIC promptly replies to inquiries and questions from general customers at each store, staff in each store has come to consider our products to be easy-to-sell.

We also analyzed sales performance and regularly proposed sales promotion campaigns to each store. As a result, sales increased actually.

Please let us know what your current concerns are. There are some things that cannot be done by any company but ORTIC.